When: 08/14/2015 07:00 pm
Where: 2005 Anacapa, Irvine CA 92602
Organized By: Brian Markham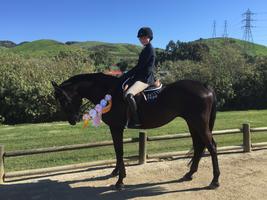 ---
Another event from Brian Markham
When: 08/17/2015 07:00 pm
Where: 222 The center, Irvine CA 92618
Organized By: Brian Markham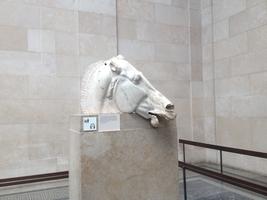 ---
These are all the summits:
This year IMS returns with IMS Engage in Los Angeles, IMS Ibiza, and expands IMS Asia-Pacific to a two-day summit in Shanghai – three global gatherings of the industry's brightest leaders for discussion around the industry and future of electronic music.
IMS ENGAGE – Los Angeles, April 21st
IMS IBIZA – Ibiza, May 25th – 27th
IMS ASIA-PACIFIC – Shanghai, Sept. 28th – 29th
LEARN MORE
IMS Asia-Pacific
September 28 - 29, 2016 | SHANGHAI
This year, the global industry will come together in Shanghai for a collective, two-day summit that will expand on the unique challenges and landscape of the Asia-Pacific region. IMS partners with Budweiser Storm Festival, China's premier electronic music gathering offering delegates the opportunity to do business in the region followed by a series of satellite parties and the nations leading festival.
IMS Ibiza
THE PREMIER ELECTRONIC MUSIC SUMMIT
IMS is the premier thought leadership platform for electronic music, a global movement created to unite and connect the industry. Our summits invite everyone – from seasoned masters to young visionaries – to come together and inspire the future of our industry. Build lasting connections, learn from the best, and together, we will propel our scene forward.
LEARN FROM THE MASTERS
Discover new ideas and inspirations from the best.
From world-renowned DJs to the leaders behind all things music business, IMS brings together the past, present and future of our industry. Witness live discussions, invaluable lessons and join the conversation with the top-tier professionals.
CONNECT WITH THE COMMUNITY
It's dynamic, it's global and inspired by the music.
Collaborate with friends old and new and come together with like-minded people for creative connections. IMS is a unique, productive environment and a place to explore new opportunities. Together, we'll share the dance floor, exchange ideas, be inspired and make impactful connections for the future.
ENJOY THE PARTIES!
DALT VILA FESTIVAL AND IBIZA OPENING PARTIES
When the sun goes down and the work is done, we head to the dance floor. Our industry revolves around celebrating the dance music phenomenon. Join us for pre-summit dinners, poolside cocktail mixers, parties in true Ibiza style and dozens of other opportunities to connect and create lasting, inspiring memories.
IMS Ibiza
May 25-27, 2016 | Hard Rock Hotel Ibiza
The main global flagship summit primed at the beginning of the Ibiza season. International professionals and influencers of the industry unite for a comprehensive three-day event that sets the agenda for the year ahead. 
CLAIM YOUR BADGE NOW
RELIVE THE TALKS FROM IMS ASIA-PACIFIC 2015
IMS Asia-Pacific returned to Singapore on December 11th in 2015 for a day of important keynotes and discussions from leaders in the industry. The insight speakers like Kaskade, Armin Van Buuren, Murat Kilic and Mark Lawrence shared are important to absorb on a global scale. Watch all the talks that have been released so far from IMS Asia-Pacific. 
REVISIT THE TALKS HERE
TOP 10 IMS TALKS OF 2015
As the end of 2015 nears, IMS is reflecting on a year of important, memorable talks from leaders of the electronic music industry. From Ibiza to Los Angeles and Shanghai to Singapore, revisit the Top 10 #IMSTalks of 2015.
EXPLORE TOP 10 HERE
10 THINGS WE LEARNED FROM IMS ASIA-PACIFIC
Important take aways to remember.
IMS Asia-Pacific was an eye-opening day of hearing and learning from the industry's brightest leaders. From each panel and from every speaker, IMS has compiled a list of major take aways from the Summit that will be vital to the growth and future of the region's electronic music industry.
READ THE LESSONS HERE
10 THINGS WE LEARNED AT IMS CHINA
Important lessons from local and international leaders
Once registering as a delegate, a link will be sent to purchase discounted tickets.We concluded the inaugural edition of IMS China on October 2nd, which brought together 250 delegates from 17 different countries to discuss the country's unique market. There were many important lessons to be learned, so we compiled 10 of the most important take aways from the event and memorable quotes from our esteemed panelists and speakers. Find out what you need to know about the growing electronic music industry in China.
READ IT HERE
IMS CHINA 2015 BUSINESS REPORT
Download the Inaugural Report
IMS China opened with the first edition of the IMS Business Report designed specifically for China. This leading industry study is an annual report that provides vital and telling statistics of how and where the industry has grown. Specifically for China, this report will serve as an important launching point for China's growing market.

First seen by delegates of the inaugural IMS China, the Business Report is now available to view and download here.
"With just a 3% penetration rate in China, we could potentially be reaching 6.6 million people."
VIEW -or- DOWNLOAD REPORT