When: 08/14/2015 07:00 pm
Where: 2005 Anacapa, Irvine CA 92602
Organized By: Brian Markham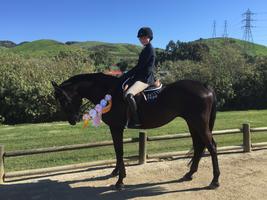 ---
Another event from Brian Markham
When: 08/17/2015 07:00 pm
Where: 222 The center, Irvine CA 92618
Organized By: Brian Markham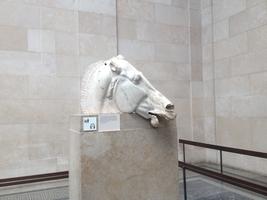 ---
These are all the summits:
Armin van Buuren, Kaskade and Sharam Will Be Speaking
Don't miss out on the invaluable insight.
There isn't an electronic music fan in the world that doesn't know the name, and IMS is excited to announce that Dutch legend Five-time No. 1 DJ in the world Armin van Buuren and is the latest speaker to join the conversation at IMS Asia-Pacific! Top international artists Kaskade and Sharam of Deep Dish will also be taking the stage to share his valuable insight on Asia and the Eastern electronic music world.
LEARN MORE HERE
IMS Asia-Pacific Topics Revealed
Join the conversation in Singapore.
The industry comes together in Singapore in just a few weeks and the topics for IMS Asia-Pacific have been unveiled. Conversations will revolve around important discussions like 'Saving Sydney,' an exploration of how Australia's music scene has failed and what others can learn from it and 'Developing the Eco-System,' a deep look at the challenges and successes of the Asia-Pacific region. Finally, world-renowned artists Armin Van Buuren and Kaskade will sit down for keynote interviews and share their insight on the region's issues and future at hand.
EXPLORE ALL TOPICS HERE
First Speakers and Theme Revealed
Kaskade, Sharam, Richie McNeill, Simon Napier-Bell and more...
With less than a month to go until IMS Asia-Pacific, IMS has unveiled its anticipated first phase of speakers and theme for Singapore. IMS Asia-Pacific's theme is "Bridging the Gap," a continuation of IMS' mission to continue bringing East and West together. In addition, an impressive roster of speakers have been announced including Kaskade, Sharam of Deep Dish, Richie McNeill of Beatport Asia and Australia and many more. Global and local leaders will take to the summit stage in panels, keynote interviews and speeches on December 11th!
EXPLORE ALL SPEAKERS HERE
Find Out Why This Captivating City is the go-to destination for electronic music mavens
IMS Asia-Pacific | DECEMBER 11, 2015
Singapore became an obvious choice for IMS Asia-Pacific with its tropical weather and bustling culture that is the perfect blend of foreign and familiar. Singapore brings together the Eastern and Western worlds, and it's time to find out exactly why this captivating city is the go-to destination for electronic music mavens and curious travelers all around the world.
DISCOVER NOW
TEN THINGS WE LEARNED AT IMS CHINA
Important lessons from local and international leaders
Once registering as a delegate, a link will be sent to purchase discounted tickets.We concluded the inaugural edition of IMS China on October 2nd, which brought together 250 delegates from 17 different countries to discuss the country's unique market. There were many important lessons to be learned, so we compiled 10 of the most important take aways from the event and memorable quotes from our esteemed panelists and speakers. Find out what you need to know about the growing electronic music industry in China.
READ IT HERE
IMS CHINA 2015 BUSINESS REPORT
Download the Inaugural Report
IMS China opened with the first edition of the IMS Business Report designed specifically for China. This leading industry study is an annual report that provides vital and telling statistics of how and where the industry has grown. Specifically for China, this report will serve as an important launching point for China's growing market.

First seen by delegates of the inaugural IMS China, the Business Report is now available to view and download here.
"With just a 3% penetration rate in China, we could potentially be reaching 6.6 million people."
VIEW -or- DOWNLOAD REPORT
IMS China
Oct 2, 2015 | Shanghai
IMS China is a 1-day summit pioneering an entirely new frontier. In partnership with A2Live and Budweiser STORM Festival, we land in Shanghai for the first time this year to spotlight the massive market and potential of China. Local leaders and their Western counterparts united for an innovative new conversation and collaboration unlike any other.
Thank you to all you came to be a part of this memorable inaugural event!
Schedule and Speakers
Explore the full list of speakers and schedule for the inaugural IMS China! We are thrilled to be joined by Paul Oakenfold, Andrew Goldstone, James Grant, Greg Consiglio, Eric Zho, Maggie Huang, and so many more for a diverse mix of international and local leaders. Together, these leaders of electronic music will come together to discuss vital topics for China's music industry.
EXPLORE SPEAKERS & SCHEDULE
Awakening the Dragon
Revolutionary topics
"Awakening the Dragon" is IMS China's theme and a poignant metaphor for what we hope to achieve. This summit marks the first major Western expansion effort to opening the doors to the wide landscape of China's electronic music industry. We are celebrating the spirit of our host country and readying for the countless opportunities that await us.
VIEW TOPICS HERE
OFFICIAL PARTNER: A2LIVE AND BUDWEISER STORM FESTIVAL
 October 3-4, 2015
A2LIVE is one of China's leading concert promoters and the force behind the standout Budweiser STORM Music Festival. This festival's presence continues to grow in China, with an additional edition in ShenZhen and more to come. Tiësto, Skrillex, Above & Beyond and dozens more make up a stellar line up that can't be missed.
IMS Asia-Pacific
December 11, 2015 | W SINGAPORE
After a successful inaugural edition, IMS Asia-Pacific is returning with a 1-day summit to the beautiful W Singapore-Sentosa Cove. Singapore is a global hub and the gateway to the Asian electronic music scene, an ideal home as we bridge East and West in a way that truly expands our global industry.
50% Beatport Label Discount
IMS and Beatport have partnered for this special deal. For labels, Beatport is offering a 50% Beatport Label Discount. Only one badge per label is valid for this offer.
Email imslabel@beatport.com for a discount code.