When: 08/14/2015 07:00 pm
Where: 2005 Anacapa, Irvine CA 92602
Organized By: Brian Markham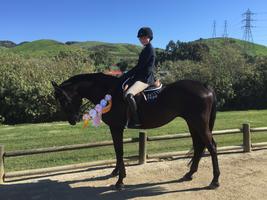 ---
Another event from Brian Markham
When: 08/17/2015 07:00 pm
Where: 222 The center, Irvine CA 92618
Organized By: Brian Markham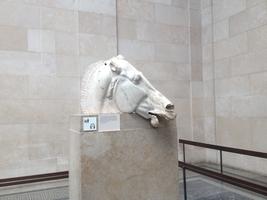 ---
These are all the summits:
WE ARE ELECTRONIC MUSIC
WE ARE ELECTRONIC MUSIC
IMS is the premier thought leadership platform for electronic music, a global movement created to unite and connect the industry. Our summits invite everyone – from seasoned masters to young visionaries – to come together and inspire the future of our industry. Build lasting connections, learn from the best, and together, we will propel our scene forward.
TEN THINGS WE LEARNED AT IMS CHINA
Important lessons from local and international leaders
We concluded the inaugural edition of IMS China on October 2nd, which brought together 250 delegates from 17 different countries to discuss the country's unique market. There were many important lessons to be learned, so we compiled 10 of the most important take aways from the event and memorable quotes from our esteemed panelists and speakers. Find out what you need to know about the growing electronic music industry in China.
READ IT HERE
IMS CHINA 2015 BUSINESS REPORT
Download the Inaugural Report
IMS China opened with the first edition of the IMS Business Report designed specifically for China. This leading industry study is an annual report that provides vital and telling statistics of how and where the industry has grown. Specifically for China, this report will serve as an important launching point for China's growing market.
First seen by delegates of the inaugural IMS China, the Business Report is now available to view and download here.
"With just a 3% penetration rate in China, we could potentially be reaching 6.6 million people."
VIEW -or- DOWNLOAD REPORT
IMS IBIZA FOR SUMMITS PAGE – TEST WITH PAST YEAR
DEBATE, DISCUSS, EVOLVE
IMS brings the heart and soul of the electronic music industry together in variable one, two and three day formats including, keynote speakers from future-forward business leaders, panel discussions and immersive workshops – because innovation is fueled by collaboration.
IMS IBIZA
May 25 - 27, 2016 | Hard Rock Hotel Ibiza
The professional global gathering of industry leaders, influencers and newcomers in a comprehensive three-day event that drives the scene forward. 
SUPER EARLY BIRDS NOW ON SALE!
ATTEND IMS IBIZA
IMS ASIA-PACIFIC
DECEMBER 11, 2015 | SINGAPORE
Located in the gateway to the Asian electronic music scene at the W Singapore-Sentosa Cove, this 2-day summit unites the East and West to grow a truly global industry.  
BADGES ON SALE SOON.
IMS ENGAGE
April 20, 2016 | W Hollywood
A unique 1-day summit at the beautiful W Hollywood Hotel of unmoderated conversations between electronic music artists and icons from film, tech, and the wider music world. 
BADGES ON SALE SOON.
IMS CHINA
TBA | Shanghai
A one-day summit to explore the opportunities and the challenges for our genre in China. The event will be held in collaboration with Budweiser Storm Festival – taking place the same weekend.
WATCH THIS SPACE FOR 2016 ANNOUNCEMENTS!
IMS Engage
April 20, 2016| W Hollywood
IMS Engage lands in Los Angeles, the cultural hub of worldwide entertainment. In the heart of Hollywood, we come together at the W Hollywood Hotel for a one-day event that offers a unique platform of conversation between iconic figures. Beyond the electronic realm, we invite outstanding leaders of other musical genres, of television and film, of fashion and more to break down the barriers and see what can be learned from one another.
IMS Ibiza
May 25-27, 2016 | Hard Rock Hotel Ibiza
Early Bird Badges are on sale!
It's never too early to plan for the ultimate electronic music experience. Early Bird Badges are on sale now. Join top industry players, hopefuls, and veterans alike and secure your badge early!
BUY EARLY BIRD BADGE